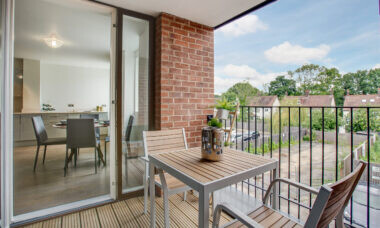 August 24, 2020
​The final two apartments are now under offer at Regent Place, the stylish new residential development in the heart of Amersham. Angle Property has sold 6 flats in August alone,
August 17, 2020
​MONTREAL, Aug. 14, 2020 /CNW Telbec/ – Fiera Capital Corporation (TSX: FSZ) ("Fiera Capital" or the "Company"), a leading independent asset management firm, today announced its financial results for the second quarter ended June
August 14, 2020
Gavin Bridge, Director of Bristol-based Cubex Land has recently laid out some of his thoughts on the benefits of using social media in the property and construction sector. "Hello. Not
August 07, 2020
Wrenbridge has been shortlisted for this year's Developer of the Year title at the IAS Awards. Wrenbridge is one of the leading property companies in the UK, with both the
August 06, 2020
If you haven't already heard, East Street Mews is the ground-breaking initiative that will create 11 contemporary apartments to provide much-needed affordable housing for young homeless people in Bristol.  The property
August 03, 2020
As part of our 'Spotlight' series, we have been holding Q&A sessions with employees across the UK division to share their experience at Fiera, their views on the market and
July 31, 2020
​At 1pm this afternoon, Packaged Living's Development Manager, Sophie Gunn, will be joining Built Environment Networking's event Post Covid-19; The Future of Property & Development. The conference will focus on
July 29, 2020
Our Operating Partner Angle Property has ​exchanged contracts to acquire a 11 acre mixed-use development site at Warrington Road in Olney, Buckinghamshire. The site has planning consent for a wide-range
July 24, 2020
​Victoria Turnbull, Joint Managing Director of Opus Land, is taking part in BE Networking's webinar on Monday 3rd August focusing on development activity in large industrial and logistic hubs. Victoria
The information contained in press releases and company news is valid as of the date indicated. You should not assume that statements remain accurate or valid after the date.