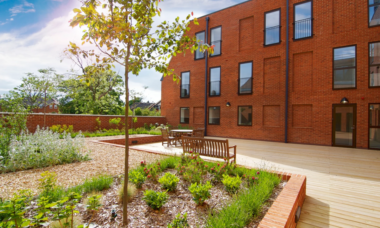 April 08, 2020
​After having completed in February 2019, the 23rd apartment has now been sold at the Regent Place development in Amersham. Regent Place is a collection of 36 brand new and
April 07, 2020
Having trained and qualified as an Architect, I join the Packaged Living team with a passion to create well designed homes with people at the forefront. I appreciate the value
April 06, 2020
Among the many changes that COVID-19 has brought into the way we live; it has brought the need to adapt the way we work. All of the things that we
April 01, 2020
This note sets out Fiera Real Estate's observations on the economic impact of Covid-19, specifically with regards to the UK commercial real estate markets. It is based on Fiera Real
March 30, 2020
The crisis in confidence stemming from COVID-19 has become increasingly self-fulfilling, which has brought into question our outlook for global growth as government efforts to contain the virus restricts economic
March 26, 2020
Fiera Real Estate and Opus North have submitted planning for their project at Kings Court, Leeds.  The project will see a comprehensive refurbishment & remodel of the existing 47,000 sq
March 23, 2020
Packaged Living, the Pan-UK Build to Rent developer and operator are pleased to announce that their application has been submitted for 292 new homes at Newcastle Quayside. The proposed scheme,
March 19, 2020
Danescroft and Bridges Fund Management have recently completed on the acquisition of Ashdown House. The site measures  c.13 acres and is let predominantly to let to the Department for Work
March 18, 2020
​​One of the historic buildings at Finzels Reach in Bristol has been bought by a local businessman; Cubex Land recently carefully restored the listed Wellhead building as part of their
The information contained in press releases and company news is valid as of the date indicated. You should not assume that statements remain accurate or valid after the date.