Key Statistics

2.2m

£1.1bn
Gross development value (GDV)
Danescroft was originally established by David Civil in 1997 and invested in by Fiera Real Estate (formerly Palmer Capital) in 1999.
The financial and management support of Fiera Real Estate has enabled Danescroft to undertake larger and more complex projects incorporating both commercial and residential uses.
Focused on residential and mixed use opportunities in Greater London and the South-East, Danescroft has established a considerable track record in acquiring sites unconditionally and negotiating complex planning consents, and has particular expertise in working with landowners, local authorities and stakeholder groups to maximise the development potential and value of a site.
It's in-house team's experience covers every stage of the process, with expertise in acquisition, planning, procurement and delivery.
Key Personnel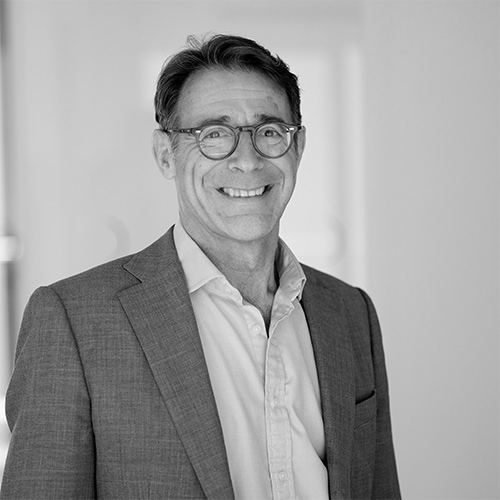 David Civil
Managing Director
David Civil is a Surveyor with over 30 years' experience in the UK property development industry.

Since forming Danescroft in 1997, he has successfully overseen the company's continued growth. In particular, he has been responsible for establishing and maintaining important relationships with joint venture partners, landowners and occupiers.

Prior to this, he worked as a development surveyor with Speyhawk PLC, London & Edinburgh Trust, and Canary Wharf Limited, where he was responsible for the delivery of a number of major and diverse development projects.
Dominc Fryer
Chief Executive
Dominic is a Chartered Planning and Development Surveyor with over 20 years' experience in UK property and development.

Having started his career working in construction, he moved into consultancy and then to Bass in 1996, where he spent over 9 years working in property acquisitions and development.

He has particular expertise in development management and in the coordination of complex planning negotiations for residential and mixed-use development.
Dominic is a visiting Fellow of Nottingham Trent University.
James Trelfa
Managing Director
James has over 10 years' experience and has oversight and responsibility for the companies acquisitions & disposals.

Prior to joining Danescroft in 2015, he worked for Shanly Homes, acquiring and managing residential development sites across The Thames Valley and West London.

Since joining the company, he has successfully overseen the execution of multiple business plans and brings considerable experience in identifying profitable land and development opportunities, along with the expertise and hard work required to see them through to a successful conclusion.