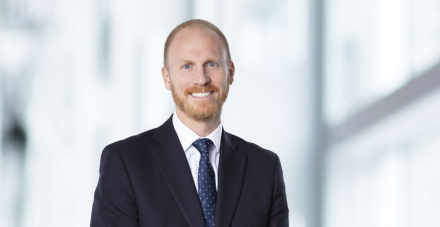 June 16, 2021
Written by Steven Wright, Director.
The ability to deliver Alpha-style returns in real estate requires knowledgeable people with specialist skills.
Whilst Beta can be delivered through the acquisition of standing investments of sufficient quantity to provide the benchmark mirroring diversification, to deliver Alpha the introduction of specific risk is necessary in the portfolio. However, of course, Alpha risk can take the form of both upside (i.e. profit) or downside risk (i.e. loss) and so the risks can work both ways!
So, how can this risk be managed?
At Fiera Real Estate we have nearly 30 years' of experience in backing entrepreneurial, skilled and knowledgeable property companies who have a geographic and / or sectoral advantage. For Fiera these relationships are long-term and rely on trusted relationships, whilst for the property companies it provides non-executive management support and access to funding – whether using the Fiera balance sheet or via our managed real estate funds.
But how complicated can "creating" Alpha be?
Creating Alpha is broadly achieved through two areas: 1. Planning – and the change or intensification of use; and / or 2. Development, including refurbishment. To master these areas requires:
Market knowledge. Where is competition supply and what is the depth of demand?; Who are the landowners and what is the driver for sale?; Is there any adverse history over the site which will impact on business plan delivery?;
Planning risk. How does planning policy affect the business plan and impact on development through conditions and planning obligations?; Will there be specific challenges through the aspirations on design, height, density, heritage etc?; Does the planning committee follow their officers' recommendations and do officers' give clear guidance on what their committee would support? What are the local politics?;
Design & technical knowledge. What do occupiers want and how will they use a building, whether layouts, specification, access, power;
ESG. An important area covering a wide area such as flood risk, materials, wellness, waste, water, insulation, energy and carbon use. Important to both occupiers and investors alike;
Construction. What is the best route to procure a contractor and achieve pricing tension? How far do you take the design before contracting; How do you manage a contractor and deliver Practical Completion on time and on budget?
Introducing Alpha is equivalent to introducing risk and, with all risk, this needs to be managed effectively. Fiera has achieved this through backing exceptional businesses who are experts in their field. These businesses tend to have learnt their trade working for others, before their entrepreneurial flare led them to back themselves and go it alone – albeit with the added advantage of having a supportive shareholder who has a track record in growing start-up businesses and with its own "Alpha Creating" funds.