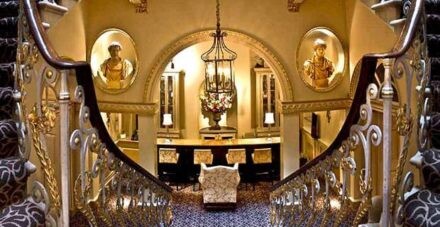 November 3, 2016
The Palmer Capital charity Poker Tournament in aid of LandAid, the property industry's leading charity takes place this evening at The Clermont Club.  The event sponsored by Forsters expects to raise over £10,000 from the evening with all proceeds going to LandAid.
For three centuries, the prestigious private members club, The Clermont Club in Berkeley Square Mayfair has been London's most fashionable and desirable address. The Clermont Club's home, completed in 1745, was built by the eminent William Kent for Lady Isabella Finch, a member of the household of King George III.  It's gaming connections began in the early 19th Century with past members including aristocrats, statesmen, celebrities, and movie stars.
All participant places have now sold out for the event however there are some remaining spectator places available. For those wishing to attend tickets cost £50 which includes unlimited Champagne and canapés throughout the evening.
If you are interested in attending please get in touch with Amy Cummings at: amy.cummings@palmercapital.co.uk
We look forward to welcoming those attending for an evening of resilient poker faces, heated competition and fantastic fundraising.