October 21, 2021
​One of our Operating Partners, Wrenbridge has recently made three new staff appointments to cover their ever-growing portfolio of high quality, sustainable commercial assets, with a combined end value of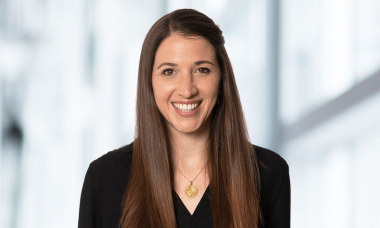 October 20, 2021
​Jessica Pilz, ESG Associate Director, Fiera Real Estate UK If there was ever any doubt as to the devastating realities of our climate crisis, the Intergovernmental Panel on Climate Change's
October 19, 2021
​Prospero Ansty Park, brought to you by two of our Operating Partners, Manse and Opus Land, is an award winning 200 acre business park located six miles from Coventry city
October 15, 2021
Fiera Real Estate UK achieves GRESB Green Star status on all funds with FREOF IV receiving top score, outperforming all other Northern European diversified, non-listed funds. Fiera Real Estate UK
October 13, 2021
​Written by Peter Rowe, Development Manager at Packaged Living. Originally published by Property Week in October 2021. Earlier this month, Manchester was named by Time Out as the third best city in the world,
October 05, 2021
Originally published by EG in September 2021. Written by Alex Price, CEO, UK. Uncertainty has weighed on the UK since the EU referendum in 2016, compounded by the Covid-19 pandemic
October 01, 2021
Fiera Real Estate UK's Head of Marketing, Minty Brown, has been named as a finalist for Investment Week's Women in Investment Awards which aim to honour the inspiring achievements of
September 30, 2021
​Packaged Living, an experienced investor, developer and operator of privately rented homes has launched plans to develop approximately 331 high-quality, private homes to rent on Trade Street. As part of
September 28, 2021
Originally published by Investment Week in September 2021. Written by Alex Price, CEO, UK. Increased demand for Real Estate due to inflation hedge and 4%+ yield premium Increased demand in
The information contained in press releases and company news is valid as of the date indicated. You should not assume that statements remain accurate or valid after the date.